Latvian Museum of Photography is pleased to present a solo exhibition Relating Latvia of the Finnish photographer Henrik Duncker, which will be open to visitors from November 12th.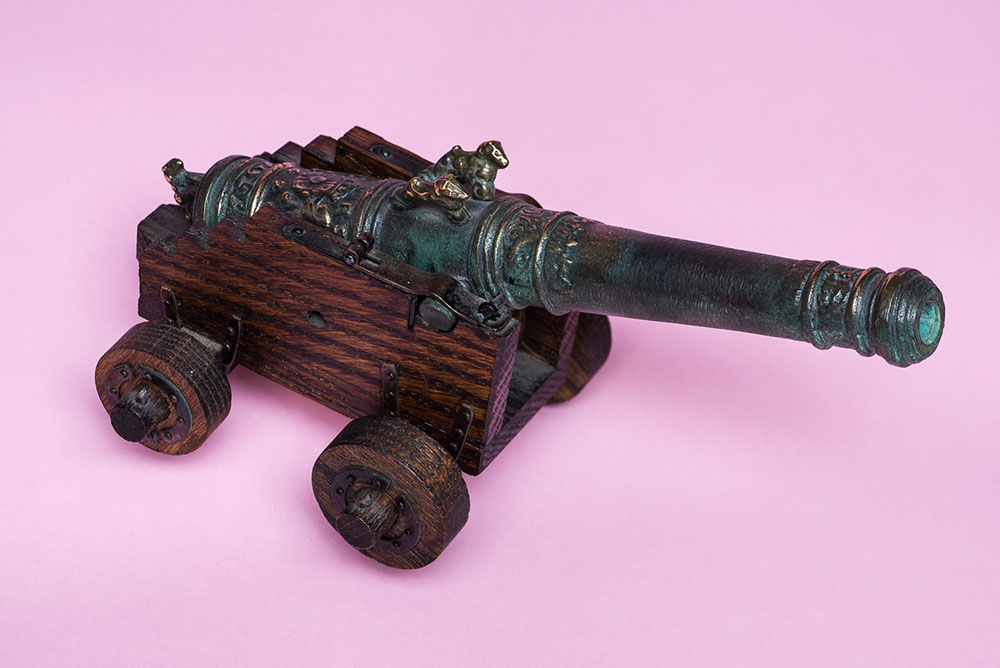 In a mixture of six different series – Relating Latvia, Karosta Wallpapers, Liepāja After Noon, Fish, Studio Kapsēde and Protocol Gifts – Henrik Duncker presents a wide perspective into his reflections on Latvia and into the time he has spent here during the last 18 years.
In 2002 began the author's regular family trips to Latvia that resulted in contemplative visual studies into Latvian culture, its aesthetics and history. While adapting to a new social climate in the rural regions of Latvia and dealing with the language barrier, the author has attempted a dialogue through visual realities of his own making. These realities, in which recognition plays an important role, are characterised by the use of found objects and colourfully atmospheric scenes and meticulous attention to details. His subject matter can be found in majority of households and public spaces in Latvia, at one point expanding the scope of found items from easily accessible objects to those exchanged by the political elite, stored outside the reach of ordinary Latvians. In his most recent work, Duncker takes on the role of a curious flâneur roaming the streets of Liepāja.
Duncker's images are multifaceted and layered. He is commenting on not only the everyday aesthetic of post-Soviet bloc country and its values but also reminding us of larger historical and political changes in the area.  He uses simple methods that amplify his observations, bringing out details that force us to remember the object itself, its use, origin, thus taking us on a kind of a journey through time with the help of his images. He seems to develop forms that do not follow logical pattern, but are based only on subjective associations, play and exploration that incite the viewer to remember or make new personal associations. Static yet fully alive and upbeat, these images give all Latvians a chance to examine their own culture in a new light.
The exhibition will combine six individual projects that were created mainly in three geographical locations – village Kapsēde, its neighbouring city Liepāja and the country's political centre – Rīga. The second floor exhibition hall will show documentary style works from Relating Latvia, Karosta Wallpapers and Liepāja After Noon, while the third floor exhibition hall will present studio work of object series – Fish, Studio Kapsēde and Protocol Gifts. Majority of the photographs in this exhibition have not been exhibited previously.
Henrik Duncker (1963) is a photographer living in Helsinki, Finland and Kapsēde, Latvia. Through the 1980's he focused on music and architectural drawing until he developed an interest in photography. From 1988 Henrik Duncker studied photography at the University of Art and Design, Helsinki (present day Aalto University) under Martin Parr, Ulla Jokisalo and Timo Kelaranta among others. He graduated with an MA degree in 1993. The same year he, with his fellow student Yrjö Tuunanen, were nominated for The European Photography Award with their joint-project Hay on the Highway which then was awarded the 1st prize. Since then Duncker has been exhibiting internationally and his works are in collections of KIASMA Helsinki, The Finnish State Art Deposit Collection, Fotografiska Museet / Moderna Museet of Stockholm and The Finnish Museum of Photography, among others. Major part of Henrik Duncker's personal work since 2003 is done in Latvia. From 2019 onwards Henrik Duncker is enjoying a three-year State artist grant.
We would like to express our gratitude to the Embassy of Finland in Riga, the Arts Promotion Centre Finland, the Nordic-Baltic Mobility Programme for Culture, Krāsu Serviss Ltd. and design artist Ieva Stūre.