Latvian Museum of Photography presents an exhibition dedicated to the Latvian National Ballet "Mēģinājums" / "Rehearsal"
The Latvian National Ballet's centenary program will open on September 30 with an exhibition "Rehearsal" at the Latvian Museum of Photography. The exhibition features photographers Jānis Deinats, Vika Eksta, Iveta Gabaliņa, Reinis Hofmanis, Kristīne Madjare, Andrejs Strokins, and Agnese Zeltiņa, whose works will be complemented by digital prints from "The Strenči Photo Studio's Glass Plate Collection". The exhibition's scenography and spatial solutions are designed by artist Aleksejs Beļeckis and architect Līva Kreislere.
The origins of dance photography coincide with the invention of photography itself in the mid-19th century. With the static poses (usually of ballet dancers) captured in daguerreotypes as a starting point, and finally the technologically advanced possibilities of capturing a moment today, the development and relationship between ballet and photography have been closely linked over the last centuries. "It is rare that even an inspired photographer possesses the demonic eye which can capture the instant of a dance and transform it into a timeless gesture", dancer Martha Graham once said of Barbara Morgan's photographs. The image expressed in the dance is constructed out of countless movements, which, individually, can perhaps only be captured by the medium of photography. Historically, the public perception of the ballet dancer, ballet and dance as such was often shaped by photography and how dancers were seen by photographers. The photo exhibition "Rehearsal" by the Latvian National Opera and Ballet and the Latvian Museum of Photography, part of the centenary of Latvian ballet, highlights personalities – stage and backstage artists and photographers – who are shaping the image of ballet today.
The images captured by the seven photographers featured in the exhibition span the period between January and August this year in a variety of ballet-making settings: performances and rehearsal halls, workshops and studios, reflecting personalities, process, emotions, movement, and environment. The photographs will not only be exhibited in the exhibition hall, but also integrated into the permanent exhibition of the museum.
Photographers of the Strenči Photo Studio – Dāvis Spunde, Jānis Ziemeļnieks, Paulīne Kraukle and Konrads Krauklis – have documented cultural and historical changes in Strenči, a town in northern part of Latvia, and its surroundings from 1909 to 1950. In 2004, 13,000 glass negatives were included in the collection of the Latvian Museum of Photography. In 2021, "The Strenči Photo Studio's Glass Plate Collection" was included in the Latvian National Register of UNESCO "Memory of the World". The Latvian Museum of Photography continues to digitize the collection, which significantly promotes the research and accessibility of the Strenči Photo Studio.
The exhibition is supported by the Ministry of Culture of the Republic of Latvia, with special thanks to the Latvian National Museum of Art.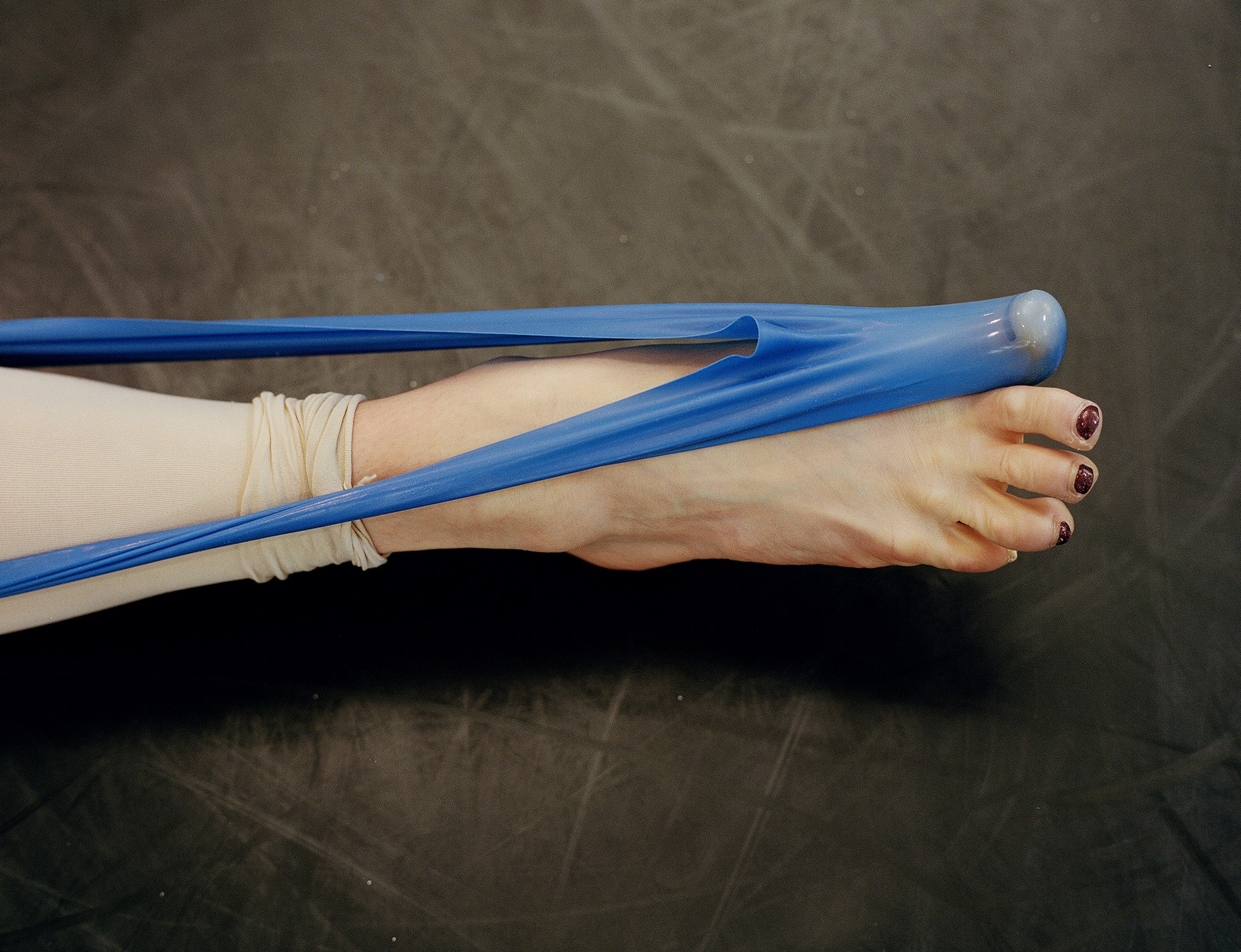 Photo by Kristīne Madjare from the exhibition "Rehearsal".