Valentyn Odnoviun. "Surveillance: A Typology of Oppression"
Presented for the first time in public, a photography book Surveillance: A Typology of Oppression contains full photo project that was exhibited only partly in 2019 at the Latvian Museum's of Photography exhibition "In the dark". At the event, artist will talk about his book "Surveillance. A Typology of Oppression" and his latest projects.
The event will take place on August 20, 2020 at 6 pm at the Latvian Museum of Photography, Marstalu Street 8 (entrance from Alksnaja Street). Photographs will be taken at the event.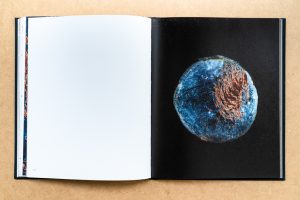 Price: €35
Valentyn Odnoviun. SURVEILLANCE. A Typology of Oppression
Designer: Gulnara Galiachmetova, Valentyn Odnoviun
Texts: Agnė Narušytė, Jan Gustav Fiedler
Proof reading: Patrick Murphy, Lynn Odnovyun
Publisher: Artprint.lt, Lithuanian Culture Research Institute
Year of edition: 2020
Book size: 24.5×20 cm
Edition: 450
Pages: 128
ISBN 978-609-95181-9-0
During the last years, V. Odnoviun researched and documented political prisons, interrogation rooms and state security facilities around Eastern Europe, depicting original traces left after the occupation of these countries by the repressive regimes of Nazi Germany and later the Soviet Union.These places have been used and re-used against political enemies by several regimes over the past decades. Author shares with the viewer not the big picture of the prison systems so much as small repetitive details and typologies of objects, photographs of which are both documentary and subjective at the same time. They embody real traces of events that serve as platforms to analyse these parts of our history in more interpretative and conceptual form.
"Valentyn Odnoviun's Surveillance: A Typology of Oppression presents us with an alternative landscape—one marked by a vast network of prisons in and around the former Soviet Union. This book brings together 45 stunning photographs of spyholes from now-derelict prisons in Lithuania, Latvia, Estonia, Ukraine, Poland, and Germany. Odnoviun has delicately captured an incredible amount of detail in the scratched, chipped, and patinaed surfaces of the slices of glass pictured in each of the images. Commentary by the artist along with that of scholar Agnė Narušytė and curator Jan Gustav Fiedler bring the series into context, reflecting on the work's meaning as well as its materiality. Surveillance: A Typology of Oppression is an indispensible tome for anyone interested in contemporary photography and its intersections with twentieth century history, specifically that of oppressive regimes. It is truly a visual testament to the many lives that were directly affected by ideological repression then and still today."  — Ksenia Nouril, PhD
Valentyn Odnoviun (b. 1987) is a Ukrainian, living and working in Vilnius, Lithuania. He graduated from the Vilnius Art Academy in 2016 with an M.A. in Photography and Media Arts. He is currently writing a PhD dissertation about Eastern European photography at the Lithuanian Culture Research Institute. Author's artistic research linked with historical or socially engaged events and problems through the "abstract-looking" image, working with the imagination of the viewer to create more concrete communication with the help of interpretation and conceptual thinking. In 2016, he took first place at the "Debut 2016" contest for the Emerging Art Photographers held by the Lithuanian Photographers Association. In 2017 received Grand Prix Award at the "Interphoto 2017" Photography Festival in Bialystok, Poland. Later, took first place at the World Biennial of Student Photography in Novi Sad, Serbia. In 2018 he won 1st place at Krakow Photomonth Portfolio Review and became Laureate of the by the Lithuanian Art Photographers Association Award for the "Surveillance" project. In 2019, he won the "Photolux" Award. In recent years participated in international exhibitions and was awarded the highest honors at various festivals in Europe, America and New Zealand.
Suported by the Lithuanian Council for Culture.