Johannes Rompanen "Lilja"
One of the three parts of the exhibition "Between the Ends of the Rainbow" is a series of photographs "Lily" created by photographer Johannes Rompanen.
When I became a father in 2008, I was surprised by the change in myself. I had defined myself a lot through work but suddenly there was something new in my life that took a big role. I think like many of the men in my generation, also my father was very absent in my childhood and as I grew up I had a clear idea of things I wanted to do differently in my own parenthood.
As any parent, I also documented the happy moments of my children growing up. In 2013, when our third child was born things did not look very good. Our daughter had a lack of oxygen and was placed in the natal intensive care unit. This was a start of a completely different journey.
Lilja is soon 8 years old, she does not speak, she does not walk, she needs full assistance and will be needing assistance for the rest of her life. This series of images is a visual story about family life, a story about when life with surprising hospital visits becomes the new normal. A story of extreme tiredness, but also joy and gratitude. A different story, a story I wish I would have heard before the birth of Lilja.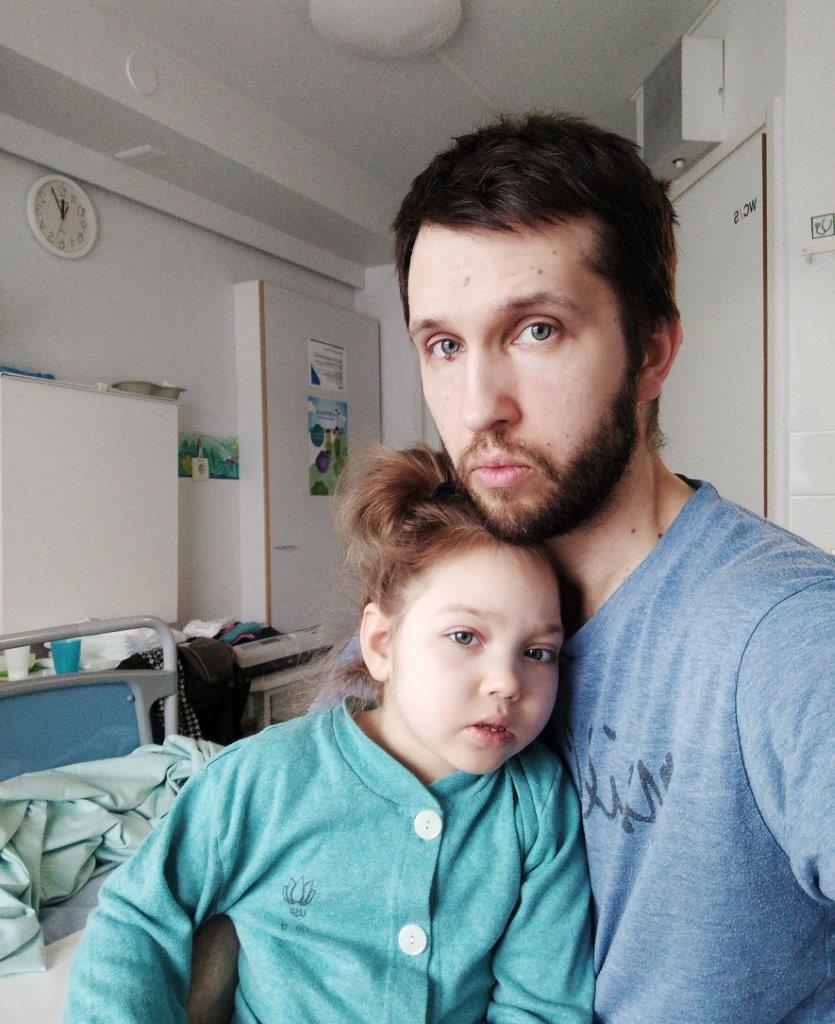 There is a value of telling the untold stories: the life of the disabled is often in the margins and by opening up my family album I want to show that this too can be just plain everyday life.
Johannes Romppanen (b. 1982) in Helsinki, Finland, has worked in various roles on the field of photography. He works on both, commercial assignments as well as on longterm personal projects. He is an artist, facilitator and curator. For many years he was one of the motors in the Photobooks from Finland collective, enabling, assisting and promoting contemporary Finnish photography in photobook forms. His personal work focuses on people and relations -how we act and behave in relation to one another.