Express exhibition "Bathing season in Riga"
The express exhibition "Bathing season in Riga", located in the hall of the museum permanent exhibition "Riga – Capital City of the Republic of Latvia (1918-1940)", evokes the mood of summer and holidays. The exhibited items, photographs, documents and fashion accessories from the museum collection tell the story of the being times and provides the opportunity to compare how it was and how it is in nowdays.
The exhibition is open until September 13.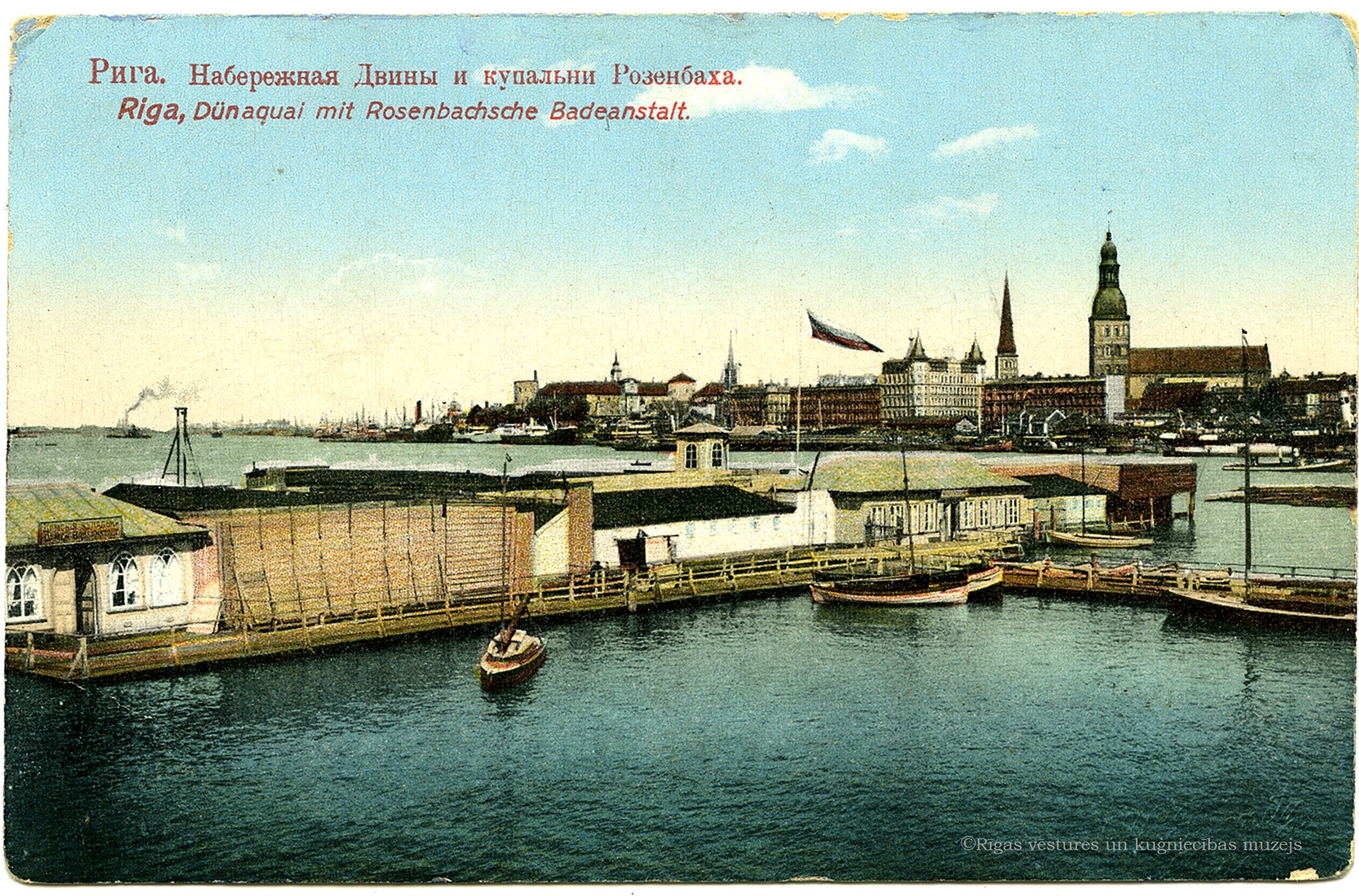 Postcard "The Rosenbach bathing place in Riga", 1900.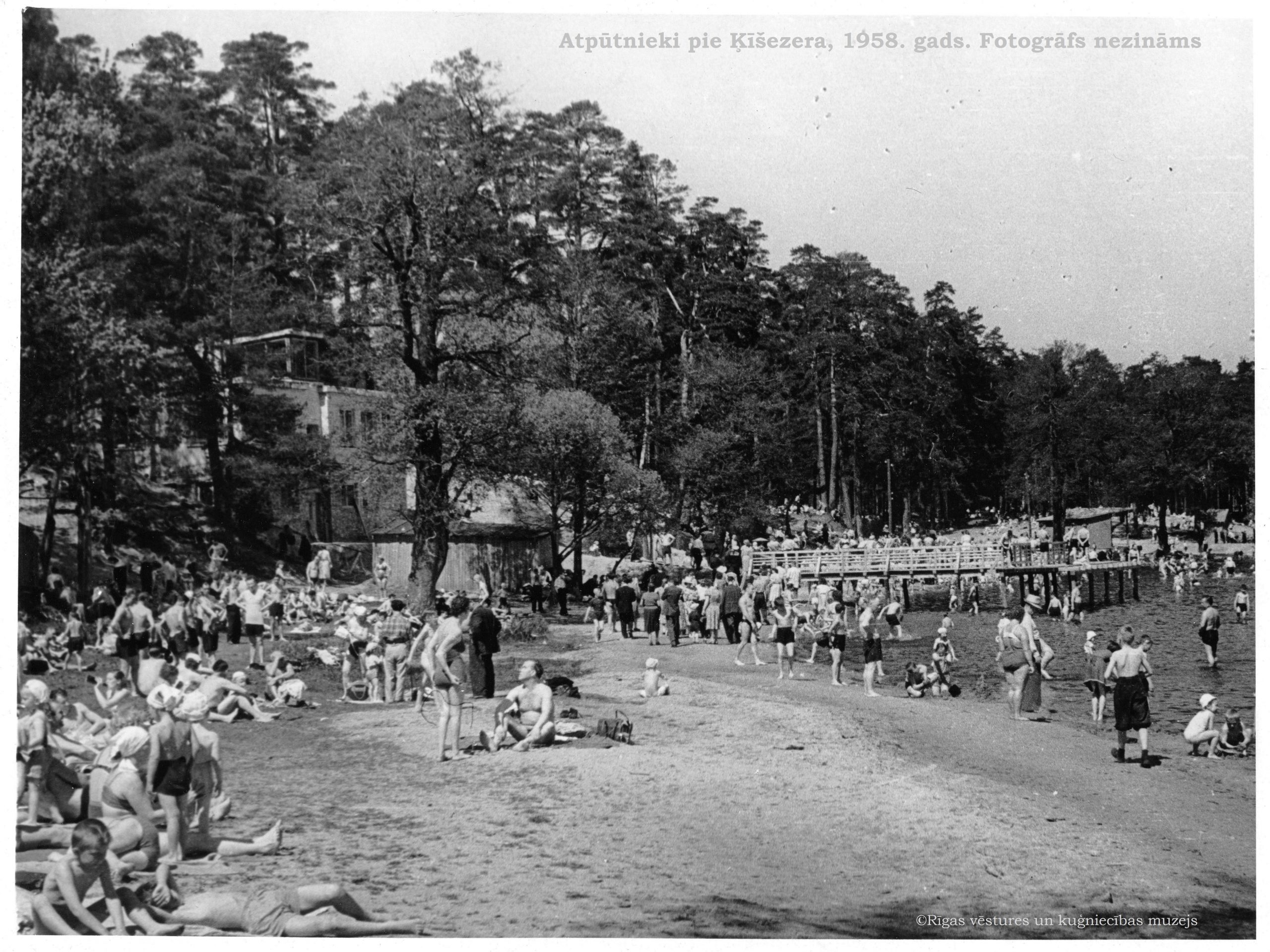 Holidaymakers at the lake "Ķīšezers", 1958. Photographer unknown.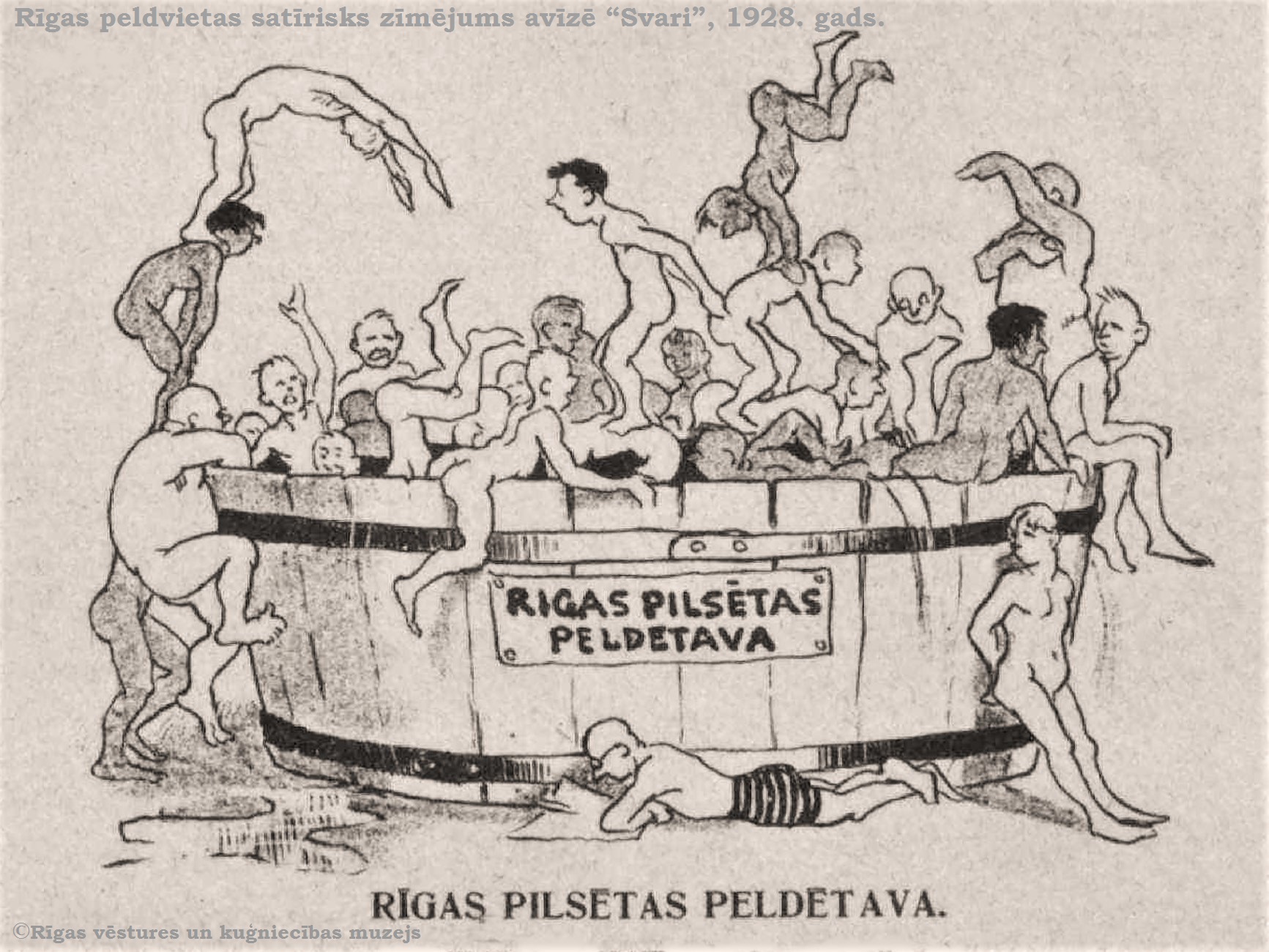 Satirical drawing of the Riga bathing place in the newspaper "Svari" (Scales), 1928.